Do you sometimes feel that your health concerns are not taken seriously? Are you constantly setting Dr's appointments and feeling like the medicine prescribed is not working for your benefit? Then you need to consider talking to Dr. Veronica Hayduk from Second Nature Health. Dr. Hayduk is a Qualified Naturopathic Doctor in the Olney, MD, area that specializes in alternative medicine that can target all your health care needs.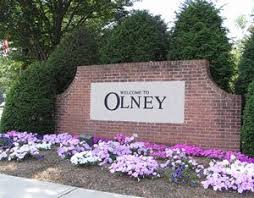 She has been practicing alternative medicine for almost two decades. Her patients consider her to be caring and devoted. She can create the right health care plan tailored for your individual needs. She's trusted to see the plan through for a healthier you. It's time to take out the guesswork and allow Dr. Hayduk to partner with you and help you get well and stay well.
We Serve Patients in Olney, MD
We serve patients in Olney, MD, Germantown, and other surrounding areas. However, Olney is located in Montgomery County and is considered to be one of the best places to live in Maryland. Olney's town center sits at the intersection of state route 97 at (Georgia Avenue) and route 108 at (Olney-Laytonsville Road).
Olney is larger than any other in the neighboring areas. It lies south of Brookeville, west of Sandy Spring, east-northeast of Gaithersburg, north-northeast of Rockville, and north of Aspen Hill. Having a suburban feel with a population of over 35,000 it is considered to be one of the best places to live in the U.S. One of the perks of living in Olney is the community festival that is called "Olney Days". Held at the end of April this festival features a parade, charity bike ride, and other activities. Something that the residents look forward to year after year.
Common Questions about Thyroid Disease
How are thyroid hormones created?
 Thyroid hormones are created by a protein called thyroglobulin.
What is the most common cause of hyperthyroidism? 
Grave's disease which can result in an enlarged thyroid is the most common cause of Hyperthyroidism.
How important are your Thyroid hormones?
 Thyroid hormones are essential for the function of every cell in the body.
Can you live without your thyroid? 
The short answer is yes however medication will be needed to replace the absence of hormones that are needed for your body.
Contact us for an Appointment 
Now accepting new patients that live in the Olney, MD, communities and surrounding towns and cities. We now offer Virtual visits for your convenience. So go ahead and take the first step to a healthier life by calling us today at 301-395-9118 and scheduling your appointment. For more information on the symptoms, we treat please look at the service page on our website.